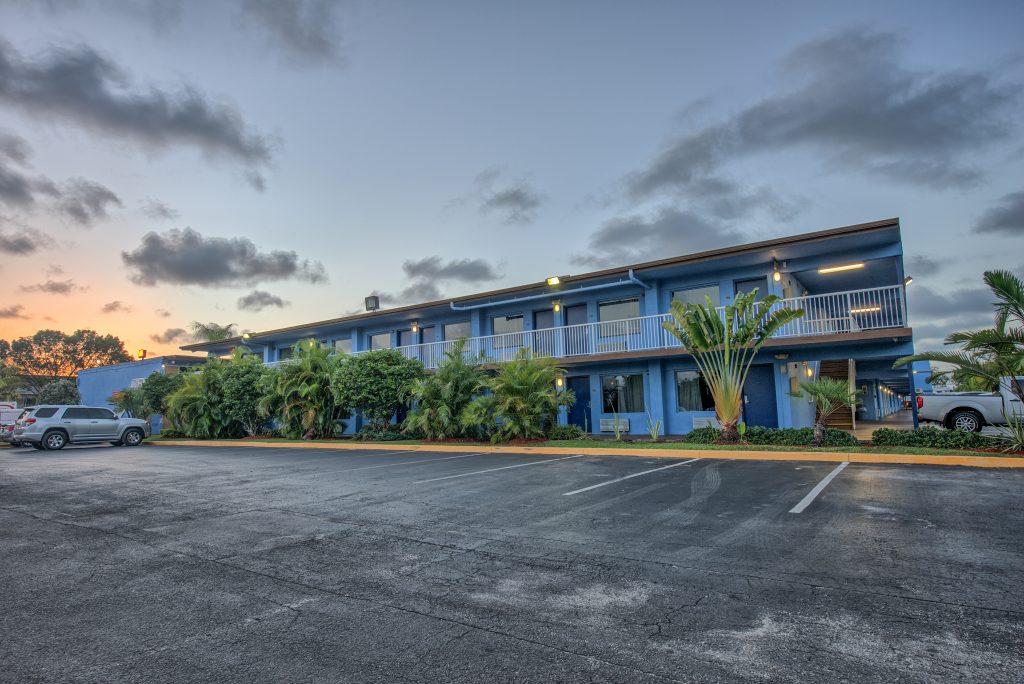 Rodeway Inn & Suites – Fort Lauderdale Airport & Port Everglades Cruise Port features mostly exterior corridors. While originally a staple of hotels all over the world, exterior hallways became a "passe" feature of hotel construction, being phased out in favor of interior hallways beginning in the mid 80's. Lately, however, exterior hallways have made a triumphant return, once again becoming a feature in the trendiest of hotels in Texas, California and Florida. Why are exterior hallways coming back in style? Below are a few reasons we've compiled.
Convenience
Exterior hallways are extremely easy when it comes to finding your room, and getting back out. Rooms are easily numbered and follow a simple pattern on the outside of the building, as opposed to labyrinth-like interior hallways, especially in large hotels. There is typically a lot more room to maneuver heavy bags with exterior hallways, and typically a lot less steps between your vehicle or other mode of transportation, and your hotel room door.
Climate
Most of our country features a seasonal climate, with cool, to cold, to frigid winter months, depending on how far north you are located. Having an exterior corridor may be a bit inconvenient when faced with the thought of having to step out into the cold to walk out to grab ice, to reach the front desk or use any of the the hotel amenities. Down here, in always sunny, tropical South Florida, the weather is beautiful all year around. Instead of having to walk through a long, stuffy and dark hallway to get outside, the beautiful, tropical weather greets you as soon as you walk out of your hotel room — vacation starts immediately!
Safety
Exterior corridors fell out of favor 30+ years ago due to the misconception of personal and property safety. The idea was that an exterior corridor gave much easier access to rooms than interior hallways in hotels. In reality, safety is rarely an issue in hotels, with cameras, 24-7 staff and secured door locks. On the other hand, safety in case of fire or a natural disaster such as an earthquake is actually abundantly more prevalent in exterior hallway hotels. In case of fire, with an exterior hallway layout, you are outside as soon as you open your door. In case of an interior hallway layout, guests must move through completely enclosed hallways to get to emergency stairs in conditions of poor to dangerous air quality.
Health
Currently in the middle of a worldwide pandemic due to the Covid-19 virus, health is top priority on most people's minds. Exterior hallways provide much better air circulation, and much more opportunities for social distancing, as opposed to stuffy interior hallways where every guest and visitor walk multiple times each day.
Interested in our exterior hallways for a getaway? Take advantage of our convenient, affordable hotel — stay at our Fort Lauderdale cruise port hotel — we are always open and welcoming guests!